"Your child is stupid, ugly, and a wast of time."
Have I got your attention yet? Forgive me, I don't really feel that way. I have my own child as well and her name is Alexiis. Children young and old all deserve attention, understanding, and respect, don't you think? I see people criticize our young people and it absolutely disgusts me. That feeling you got when I wrote that about your offspring, is what I feel when I witness things like that. This happens all too often in our world of sin and this is me, doing something about it.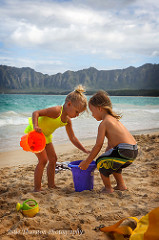 Pirate parents, education is everything. How do you learn to be writer? Educate yourself. Read, listen, and continue to learn. Wisdom is the strongest weapon you can have in your family. So lets start looking within ourselves. How do we react, act, speak, and hold ourselves with our children? Having my first child opened to eyes to a whole lot. It opened my eyes about myself as well. Become really aware of your feelings and why.  Once you start being more open with yourself and being aware of situations can we move forward to being better parents. 
I need this as a reminder as well. Our children are like plants. The more we nourish them and pour goodness to them, the better they will come out. Our words are powerful as well. Calm patience is a great approach to most things. It's easy to lose our cool, especially having to juggle a hundred things at once and your child decided it would be okay to do something absolutely crazy that day. Always give yourself some time before going in and correcting the situation.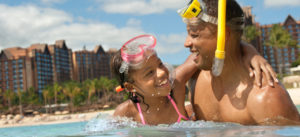 Next is communication. This is so important. At a certain age, children should be spoken to and they deserve an explanation. On everything. If a child does something wrong, explain to them what was wrong, why it was wrong, the consequences, and anything else they should know. Make sure they understand their actions to its full extent. Talk in a voice where they feel comfortable to speak their minds, open their own minds to new things, but also with enough sternness so they know its not okay.
There has to be consequences to their actions. Just as there are in life, they need to understand this in the home. "If you do this, this happens, do you understand?" I constantly ask my daughter if she understands. Because when the time comes for consequences and we have our talk, she admits and understands that she was warned and was aware of her actions. This is excellent progress if your child can admit their wrongs. Humility is beautiful.
Even if you are having the most horrible day, your child does not deserve you to disrespect them and ignore them. They did nothing to you. Even though they are children they still deserve respect. Even if Michael and I are having a conversation and she has something to say, we will listen and take into consideration what she has to say. Some brilliant ideas come from her amazing brain. I remember when I was child I would be discarded as not being old enough. I wasn't listened to and my mother failed to explain to me a lot of things. I grew up hearing these lines all time, "do as I say, not as I do," and "because I said so." That was it.
I'd like parents to start raising respectful, mindful children. It all starts with the source and the foundation. Which is us as parents and people. Our children grow at a certain rate yes. Their understanding for things grow deeper and deeper as they get older. Keep feeding them the right information, showing them good values, and teaching them ethics. There is so much we can also learn from our children.
Encourage, Believe, Love them.